The next meeting for the TCARC will be Valentines Day Tuesday 2/14/2023 at 6:30 pm in the upstairs meeting room at the Dwight Foster Public Library, located at 209 Merchants Avenue in Fort Atkinson (map and directions).
For those of you who can't make the meeting in person, we'll also be on Zoom (Meeting ID: 468 502 4089, Passcode: 36061741) with a link to the meeting here: Link to Join Zoom Meeting.
This will be the election meeting and Hamfest discussion meeting. Unfortunately, if you can see what I'm seeing, you might guess that I won't make the meeting, since am in Fort Lauderdale.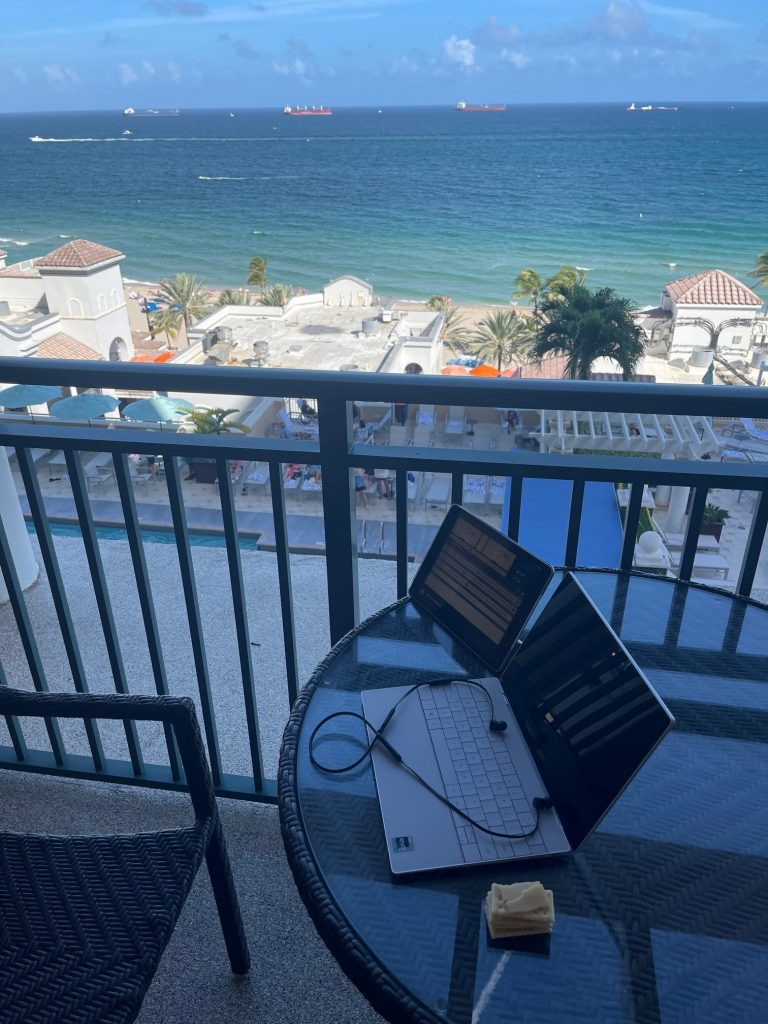 This picture is where I am currently typing these minutes from a recording and if I missed your name in attendance, its because you're quiet and I didn't hear you in the recording – hi hi. BTW its 80 degrees.
Have a good meeting and see you in March.
Thank you,
Paul Marowsky KD9PM
Secretary of TCARC – W9MQB